Email has become a mundane everyday sort of thing. Almost everyone has access to it, usually both at work and at home. However, many of us do not consider the ways in which it can make our work easier...
December 1, 2002 By Pulp & Paper Canada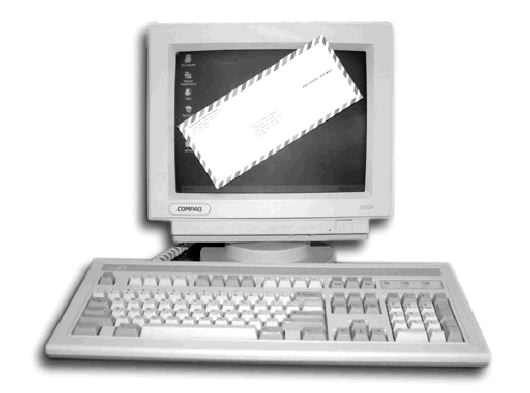 Email has become a mundane everyday sort of thing. Almost everyone has access to it, usually both at work and at home. However, many of us do not consider the ways in which it can make our work easier. Let us compare it to phone messages: both are quick, easy to use, omnipresent in today's business world and easily accessible. The difference with email is that, although you can just send off a quick note (sometimes too easily), you can also craft a careful message, attaching pictures, files and supporting data. This is something that can be used to speed and improve the flow of our every day work.
Picture the process engineer in a mill. He has just come from a meeting with several colleagues in operations as well as in his own group. It has been suggested, based on a technical article in a journal, that there may be opportunities to improve the operation of the D0 stage. The method of improvement is complex and relies upon assistance from two chemical suppliers as well as some in-house work. First it must be determined if the project is applicable to their mill and, if so, would it be feasible.
Conventionally, the engineer would have meetings with both suppliers, having to include several of the mill personnel. This would consume a great deal of time for all involved. And since each supplier will not come up for just that one meeting, they will want to meet with others in the mill. All of these meetings and interactions would involve the normal socializing (humans are very social animals and we usually need to "connect" with whom we meet and work). This consumes many hours for everyone involved – hours that could have been spent much more productively otherwise. The supplier personnel leave taking the data required with them, with a promise to start on the analysis when they return to their respective offices. Given that many mills are in remote locations, this only adds to the time and planning required to arrange for visits.
Instead, the engineer puts together a package of data, extracted from the mill's operating data system. He includes this data with a carefully crafted inquiry sent via email to the suppliers involved, copied to his coworkers. This email outlines the mill's question, the source of the idea, what the mill hopes to accomplish and what response the author needs back from the suppliers. As the email includes the data needed for the evaluation, the supplier can evaluate the applicability and make an informed response in short order.
The engineer's choice to initiate the project via email rather than with face-to-face meetings has saved everyone involved many hours and much cost. In addition, he has an answer back before he would have been able to arrange meetings in the conventional manner. His suppliers have even provided suggested plans of action. The engineer compares the plans, lays out his course of action and reports to the Technical Manager. His project is off to a flying start – now if he can only get funding approval…
As with voicemail, email may be sent at any time, in or out of work hours. This is a great advantage for communicating across time zones or shift schedules. Are you trying to schedule an appointment? Send an email detailing why the addressee would want to meet with you. You can include all the information and justification, much more eloquently than in a 1-minute voicemail! You can get serious work done via email.
I recently worked on a revision to the Bleaching Glossary (with the PAPTAC Bleaching Committee). As we meet only twice per year, it could take years to complete such a revision – the first time I was involved, in the early 90's, it did take years. This time, we got some volunteers together and emailed the old version to them in sections for editing. Once the initial edits were done, we sent the complete document to the full Committee for review, once again via email. In just one year, eight people did an extensive re-write of a large and complex technical document, with contributions from over sixty others. These people worked on the document only via email – never face-to-face. The document has still not been put to paper, but thanks to email has seen wide distribution and been thoroughly reviewed by knowledgeable people from across the continent and across the industry. We saved about two years from our last revision time, and did a more complete job, besides. This shows what can be accomplished by effective use of email – this process was done more quickly and efficiently, all via email.
So the next time you need to really communicate, send an email – you might be surprised at how much you can get done.
Dan Davies is the application manager at Degussa Canada in bleaching & water chemicals. He can be reached at dan.davies@degussa.com
---
Print this page